Umbrella Logisctics
Reliable business partner.
Why Umbrella?
Find out more about us and see for yourself that we are a reliable partner focused on long-term relationships.
Find out more
Find out about our services
We are a company offering a wide range of services, both for large enterprises and smaller companies.
Discover services
Request an offer
Check the contact form and tell us what you need. We will come back to you with an offer.
Contact us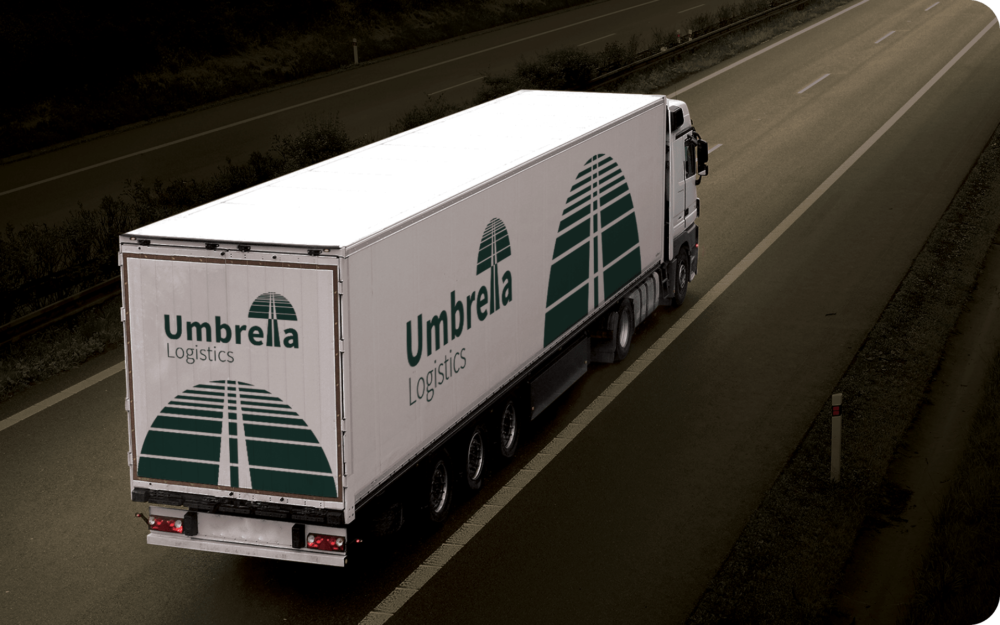 A few words about Umbrella Logistics
Specializing in one field, which is road transport, we can offer a high level of services.
We are a young, developing company in the TSL industry, primarily offering road transport services – both full truck loads (FTL) and patrial loads (LTL). Specialization in one field allows us to provide high-quality services, guaranteeing timely and safe delivery.
We use our knowledge and experience gained over the years to meet the requirements of our clients. We approach each order individually to ensure the best possible service, guaranteeing the customer full control over the method, date and status of deliveries.
Domestic forwarding and transport
International forwarding and transport
Transport of dangerous goods (ADR)
Transport of food products and perishable foodstuffs at controlled temperature (ATP)
What make us special?
Our values in cooperation with customers and partners
For carrier
Ceratin payment
We understand that the most important thing in transport
is payment certainty. With us, you have this certainty, which is
confirmed by cooperation with hundreds of companies,
which we always pay on time. We also offer the possibility
of using shorter payment terms with the discount.
Continuous orders
We ensure the continuity of orders without the need
to be bound by permanent contracts. We will adapt
to your expectations and the territorial scope of the transport.
Constant contact
An individually assigned forwarder will be in constant
contact with you to provide the necessary information
and instructions and to answer any questions you may have.
For customer
Safety
The most important thing for us is that our customers' goods are
properly secured and delivered intact. We set ourselves high
requirements in terms of safety, thanks to
which you can be sure that your cargo will be safe.
Punctuality
We focus on proven solutions and the highest quality of services,
thanks to which we can ensure that the dates agreed
with the client will always be met.
Professionalism
Our team are experienced forwarders who will always answer your
questions and offers, thanks to which we can offer
better quality services at a competitive price level.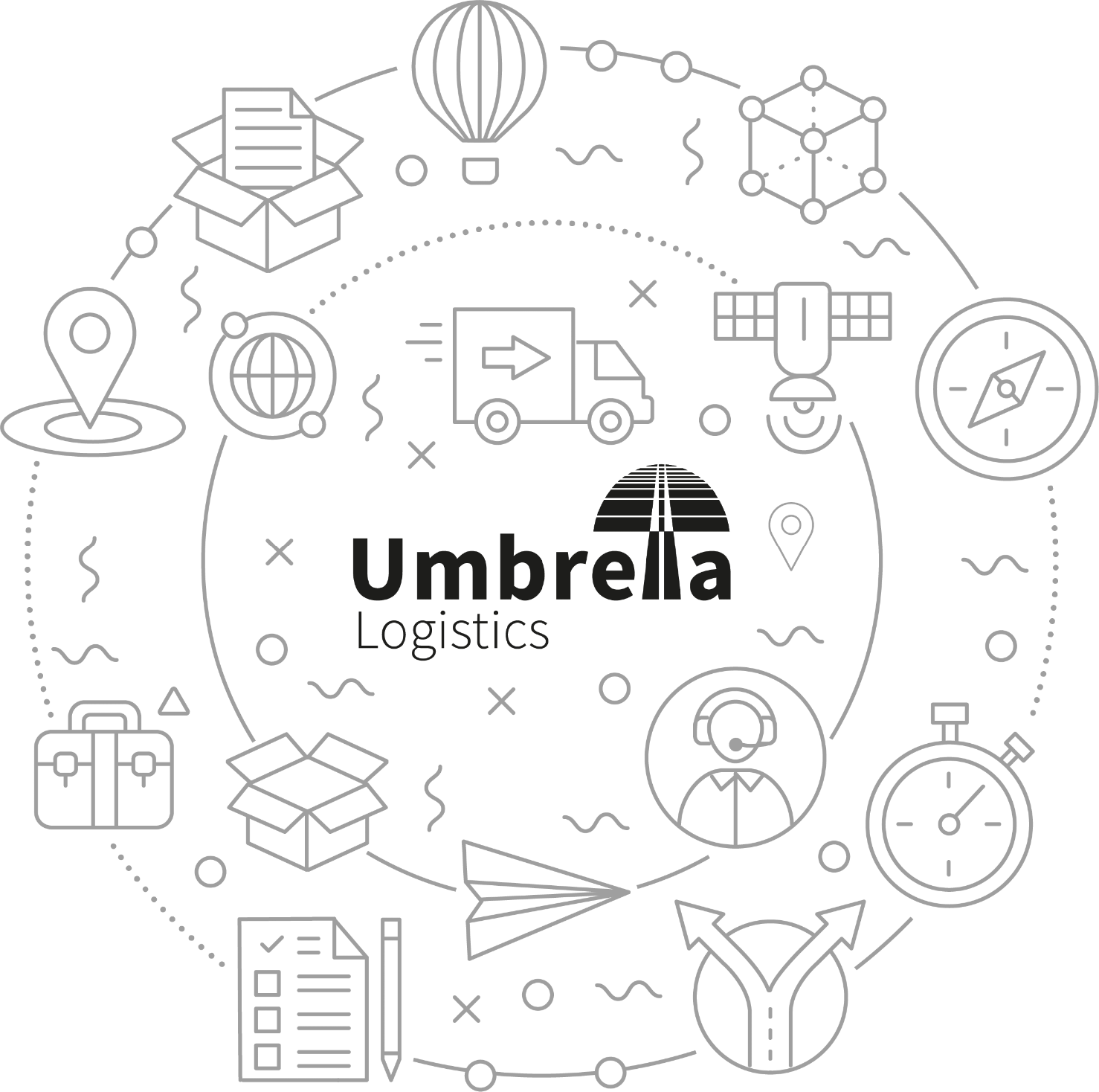 If you are interested in any of our services or would like to know more, please contact us.
Over
0
satisfied customers
See who we are looking
for and send your CV
We are currently looking for people to work for the positions listed beside. If there is no offer
here for you, it doesn't matter - send your CV to office@umbrellalogistics.pl. Do not forget to add the clause on the processing of personal data. We will contact selected candidates.
Domestic and international forwarder
What do we expect from the candidate?
minimum one year of experience working in a similar position
own customer base will be an additional advantage
knowledge of TMS systems and European freight exchanges
knowledge of the English language
knowledge of the German language will be an advantage
resistance to stress and the ability to work under time pressure
What we offer instead?
flexible employment conditions
work in a well-coordinated team that always helps each other
attractive bonus system
possibility of remote work after the training period
This could be the position for you
There is no position that interests you? No problem! Send your CV – we will look at it if your competences will be useful in the Umbrella team
This could be the position for you
There is no position that interests you? No problem! Send your CV – we will look at it if your competences will be useful in the Umbrella team
They said about Umbrella Logistics
Imię i nazwisko
Stanowisko
Lorem ipsum dolor sit amet, consetetur sadipscing elitr, sed diam nonumy eirmod tempor invidunt ut labore et dolore magna aliquyam erat, sed diam voluptua. At vero eos et accusam et justo duo dolores et ea rebum. Stet clita kasd gubergren, no sea takimata sanctus est
Imię i nazwisko
Stanowisko
Lorem ipsum dolor sit amet, consetetur sadipscing elitr, sed diam nonumy eirmod tempor invidunt ut labore et dolore magna aliquyam erat, sed diam voluptua. At vero eos et accusam et justo duo dolores et ea rebum. Stet clita kasd gubergren, no sea takimata sanctus est
Imię i nazwisko
Stanowisko
Lorem ipsum dolor sit amet, consetetur sadipscing elitr, sed diam nonumy eirmod tempor invidunt ut labore et dolore magna aliquyam erat, sed diam voluptua. At vero eos et accusam et justo duo dolores et ea rebum. Stet clita kasd gubergren, no sea takimata sanctus est
Ask a question using the form
and wait for contact from our side
Contact details
Invoicing address:
Umbrella Logistics Sp. z o. o. Sp. k.
Budowlanych 8
21-300 Radzyń Podlaski
Correspondence address:
Umbrella Logistics Sp z o. o. Sp. k.
Radzymińska 230
03-673 Warszawa
VAT-ID: PL5381861864
KRS: 0000854492
REGON (REGISTRATION NUMBER): 386747932
Contact:
e-mail: office@umbrellalogistics.pl
mobile: +48 729 052 200